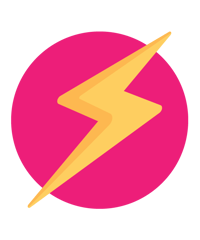 Back to Shop
Amp Beta
$

64.99
As the brains behind your ride's smart lighting, the Amp controls the lights with your motion. As you accelerate, brake, and turn, the Amp lights up different parts of your ride to keep you safe.
The Amp can pair with your smartwatch or phone so that you can also indicate your intentions using gestures, external buttons, or anything else you can imagine.
Customize the way the Amp lights up your ride to fit your style in the Amp Mixer mobile app.
Features:
- IntentOS, our home built motion and gesture activated lighting system
- Customizable automatic pulsing brake lights and indicators (running lights mode)
- 4 ports for NeoPixel LED strips (using Futaba / PWM connectors)
- 2A of power for lighting up LEDs
- USB C for power or charging a LiPo / Li-ion battery
- 9 DoF accelerometer / gyroscope / compass for motion estimation
- Bluetooth Low Energy for controlling the lights via your phone or watch
- Completely customizable lighting modes via Amp Mixer, our mobile app for Android and iOS